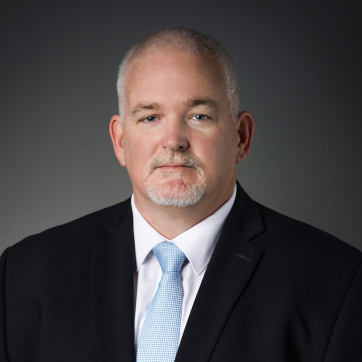 DUI checkpoints in Florida are used by law enforcement officers to enforce laws against drinking and driving. DUI checkpoints are legal in the state of Florida, and are commonly used.
At DUI checkpoints, police officers stop each driver, or a specific number of drivers, to check for signs of impairment. Such checkpoints are used to deter drivers from drinking and driving, and, of course, to arrest drivers who are driving under the influence of alcohol or drugs. These checkpoints are usually scheduled during holidays, or on weekends, when there is a significant volume of vehicles on the road and drivers who are likely to drink.
Many states have questioned the constitutionality and the DUI arrest rates made at these stations. These are the reasons why some states have made these stations illegal under their law. These states cite the Fourth Amendment's protection against search and seizure that take place without probable cause.
In 1990, however, the U.S. Supreme Court ruled that the encroachment on the Fourth Amendment is overshadowed by the need of the public to be informed of the risks of drunk driving. The Court added that these DUI checkpoints should follow specific guidelines for them to be considered legal.
A formula , or method, should determine the number of vehicles on the road to be stopped for check.
The safety of the public and officers are the most important factors.
Policymakers determine the location of these checkpoints based on statistics.
There should be clear visible warning lights and signs informing drivers of the checkpoint.
Duration should be limited by issues of effectiveness as well as by the level of intrusiveness.
Drivers should be detained for the minimum period of time possible.
The location of the DUI checkpoint in Florida does not need to be published; however, law enforcement agencies sometimes do announce the checkpoints.
What should you do to when you encounter a DUI checkpoint in Florida?
Here some simple tips you can follow.
Slow down and drive normally until you are actually stopped by a police officer. Do not ever try to U-turn and drive away as surely this will catch their attention. Oftentimes, cruisers, marked or unmarked, are set up to catch those attempting to avoid the checkpoint.
Proceed normally through the checkpoint, paying special attention to any signals of the officers. Chances are, you will not be stopped because of the predetermined formula.
Be prepared to show your license, registration and insurance cards. Always try to keep your insurance card and registration in easily accessible places so you do not have to rummage through your glove compartment.
Do not speak with the officer unless he speaks with you. Federal law states that checkpoints should minimize the period of time they detain a driver.
The officer may ask to search your vehicle. You have the same exact rights you would have in a normal traffic stop. By law, you have the right to remain silent and the right to refuse a search of your car. You also have the right to refuse to participate in field sobriety tests.
If you participate in field sobriety tests, please remember that you will likely be videotaped by the law enforcement officers, usually by way of a cruiser's dash-mounted camera.
Also, in Florida, if you are transported in a cruiser following a DUI, you will likely be transported in a special cruiser with a rear seat video and microphone that will record anything you say and video your actions. Remain calm and do not speak or ask the officer any questions. Your video will likely be shown at your trial.
If you are arrested, politely refuse to answer any questions, until you speak with your attorney.
The DUI and Criminal Defense trial attorneys at Van Riper and Nies Attorneys, an Army Ranger Veteran-owned law firm, have successfully represented Florida residents in criminal defense and DUI defense cases. Our lawyers regularly fight for our clients in Court in Broward, Palm Beach, Martin County and St. Lucie counties in Florida. This article is not a substitute for legal advice. For more information about our criminal defense practice call 800-650-1243