Dependency Court is the absolute last place where you should try to represent yourself. At Florida Dependency hearings, there will be teams of people you have never met. There will be attorneys and staff, including Child Protective Services and investigators from the Department of Children and Families. At another table, there will be guardians ad litem and others. The Judge will sit on the bench surrounded by his clerks and other staff. It is intimidating for lay persons, to say the least. You need a Dependency Court lawyer on your side. If you have been contacted by a DCF Investigator, waste no time, and seek Dependency Court advice from a former DCF Investigator and attorney, Chris Van Riper.
Allegations in Florida of child neglect, child abuse, failure to protect, and abandonment may result in a case filed in a Florida Dependency Court. If you have been accused of child abuse, abandonment, or neglect, retain a Dependency Court lawyer to protect you and your family.
Department of Children and Families
The Department of Children and Families (DCF) is tasked with the responsibility of protecting minors from harmful or neglectful parents. Examples of types of cases DCF routinely files include emotional abuse, failing to ensure a child goes to school, physical abuse, failure to protect a child from physical abuse of another, and caring for children while under the influence of drugs.
DCF Investigation
Department of Children and Families cases typically commence after someone (oftentimes anonymously) reports suspected child abuse, abandonment or neglect. The DCF will send an investigator to investigate, typically with a police officer (which is actually just for the protection of the DCF investigator). The investigator will gather evidence, such as medical records, school records, photographs, statements, and drug tests, and determine whether to remove the child. All too often the investigations by DCF are flawed. Hiring a Dependency Court attorney to advise you early on is key.
Martin and St. Lucie County Shelter Hearings
If DCF decides to remove a child from a home, a "Shelter Hearing" will be scheduled soon after, within 24 hours. Before this time, DCF will take temporary custody of the child. It is critical to retain your own dependency court attorney to attend your shelter hearing with you. The Dependency Court Judge may determine to "shelter" your child if there is probable cause to believe that the minor child is neglected, abused, or abandoned. Following the shelter hearing, the parent will receive a petition for dependency. An arraignment will be held within 30 days from the date of the removal of your child by DCF. At this arraignment, you, as a parent, will respond to the abuse, neglect, or abandonment allegations.
Do not do this alone, or agree to use the appointed lawyer. You need a trial lawyer who knows Florida Dependency Court Law and knows how to battle DCF and Child Protective Services, attorneys.
Dependency Arraignments in Martin and St. Lucie Counties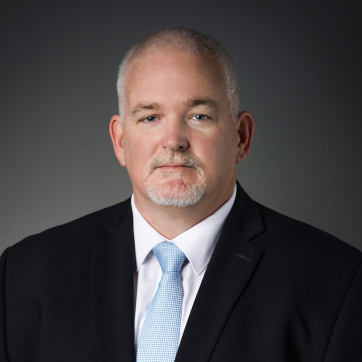 Following a shelter hearing, the Department of Children and Families will serve on the parent or parents a petition for dependency. An arraignment will be held within 30 days of the child's removal from the home. At the Dependency Court arraignment, the child's parent can respond to the abuse allegations and state their case.
Our Dependency Court Attorney, Christian Van Riper, is a former DCF investigator. He is also a former Felony Prosecutor and the head of our Criminal Defense Practice Group. Christian has personally witnessed the destruction of separating children from their parents. He knows his way around the Dependency Courtrooms from his years of experience as a DCF Investigator, Prosecutor, Criminal Defense Attorney, and Dependency Court Attorney. Christian also represents mothers and fathers in high conflict divorce and family law cases involving children.