Our law firm's Stuart, FL criminal defense lawyer, Christian Van Riper, discusses Martin County cocaine trafficking charges. Most of Florida's drug charges result in mandatory or minimum sentences that involve prison time.
COCAINE TRAFFICKING PENALTIES IN MARTIN COUNTY, FLORIDA
Cocaine is labeled as a Schedule I substance, which means it has a high potential for abuse and is not currently accepted for medical use in the U.S. See Florida Statutes Section 893.01.
The charges for trafficking cocaine are as follows:
28-199 grams: 3 years in prison and a $50,000 fine.
200-399 grams: 7 years in prison and $100,000 in fines.
400 grams to 15 kg: A minimum of 15 years in prison and $250,000 fines.
More than 150 kg or more may result in life in prison with no option for early release.
It is important to note that under Florida Statute 893.135(6) the weights above include the total weight of the cocaine itself as well as the weight of any mixing agent.
DETERMINING IF THE COCAINE CHARGE IS A FELONY
The way a Martin County prosecutor charges the crime depends on the circumstances regarding the weight of the substances and by evaluating factors around the discovery, such as:
The amount of cash and denominations of bills found on your person at the time of your arrest.
The presence of any scales or similar devices.
The presence and size of bags oftentimes used with cocaine distribution.
The presence of any weapons at the time of the arrest.
WHAT THE MARTIN COUNTY FLORIDA PROSECUTOR MUST PROVE FOR A COCAINE TRAFFICKING CONVICTION
The Assistant State Attorney as the Martin County State Attorney's Office trying your case must prove the case before a jury at the Martin County Courthouse in Stuart, Florida. To prove the crime of cocaine trafficking, the Martin County Assistant State Attorney must prove the following:
That you knowingly:
Sold
Purchased
Manufactured
Delivered
brought into Florida; or
possessed a certain substance.
That the substance you sold, purchased, manufactured, delivered, brought into Florida, or possessed was cocaine; and
The cocaine (including any mixing agent or material) weighed more than 28 grams.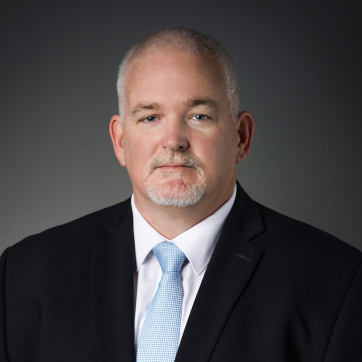 If the prosecutor is able to prove these elements beyond a reasonable doubt, you may be convicted of cocaine trafficking and face the mandatory time in prison sentences mentioned above.
Call our Stuart, FL criminal defense and drug trafficking criminal defense lawyer, Christian Van Riper, and also our lead Stuart DUI Defense Lawyer, for free day or night. Christian is a former prosecutor. He will strive to outwork the prosecutor and fight for your rights under Florida law. Call Christian 24/7 at 772-283-8712 for free to discuss further your Martin County cocaine trafficking charges, strategies, and defenses. Christian also represents clients charged in Martin County, FL with DUI.