Our firm's founder, Christian Van Riper, is an experienced Stuart, Florida DUI defense law attorney. He is a former prosecutor who has the skills and resources to tackle even the most serious or complex DUI cases. Known for aggressive and dedicated representation, Christian has prosecuted and defended hundreds of DUI cases. Many of which have resulted in a reduction of the charge or complete dismissal. An experienced DUI lawyer, like Christian, can challenge the DUI charges being alleged against you. He does so by carefully investigating the facts and circumstances of your case.
ADVICE FOLLOWING A STUART FLORIDA DUI ARREST
After being arrested for DUI in Martin County, Florida, you only have a limited amount of time to challenge the suspension of your driver's license. Specifically, you have 10 days to file for a formal review hearing with the DMV. With only 10 days, you cannot afford to stall in hiring a DUI (DWI) Defense attorney. If possible, you should retain legal services as soon as possible after a DUI arrest.
Additionally, don't just assume that because you provided a breath sample, and your result was over the legal limit, that you will be convicted. You will not automatically be found guilty of a DUI by doing so. Stuart, FL DUI defense attorney, Christian Van Riper, can determine whether or not your BAC results can be invalidated due to improper DUI checkpoints, faulty field sobriety testing, improper administration of the test, or an improperly maintained breath test machine. Our DUI defense attorney can also evaluate the facts and circumstances behind the stop of your vehicle by police, and determine whether an argument should be made that the stop was constitutionally invalid and, therefore, illegal.
MARTIN COUNTY DUI JURY TRIAL
If after much discussion with and advice from a Stuart Florida DUI defense attorney, you decide that you want to take your case to a jury trial, you should feel confident in knowing your rights will be defended by an experienced trial lawyer. It is important that you hire a criminal defense attorney, like Christian Van Riper, a resident of Stuart, Florida, for over 45 years, with experience trying DUI cases before Martin County jurors. Preparation for your Stuart Florida DUI trial with your attorney is vital. If you have not met with your Stuart Florida DUI defense attorney outside of the initial consultation, it may be time to retain a new attorney.
FLORIDA BLOOD ALCOHOL CONCENTRATION (BAC) LEVELS
In the state of Florida, anyone found driving with a Blood Alcohol Concentration (BAC) level of 0.08% or higher is considered to be driving under the influence. You can also be arrested even if you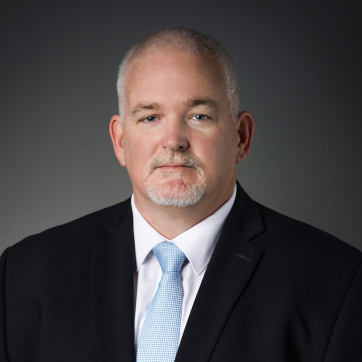 refused to offer a breath sample at the Martin County jail, just based on the observations of the officer of your impairment. If you were recently arrested for DUI, contact our Stuart Florida DUI defense attorney, Christian Van Riper, of Van Riper and Nies Attorneys, at his Stuart office at (772) 283-8712. Make an appointment to meet with Christian right away due to deadlines. Consultations with our Stuart criminal defense lawyer are free and Christian is available day or night. Christian defends clients charged with DUI in Stuart, Hobe Sound, Jensen Beach, Palm City, Port Salerno, Port St. Lucie, Fort Pierce, Sewall's Point, and throughout Martin and St. Lucie counties.
Christian, an avid lifelong boater, and member of the Stuart/Martin County Chamber of Commerce, is also experienced in defending Martin and St. Lucie County residents and visitors charged with Boating under the Influence (BUI).